1. Atlantic
This hard-edged documentary follows the fortunes of three fishing communities, traditional stewards of the Atlantic and her precious resources, in Norway, New Foundland and Ireland. These communities' way of life is coming under pressure from the dual threat of the oil industry (boo, hiss) and super trawlers. The documentary was produced by Risteard O Domhnaill, the director of the award-winning The Pipe documentary that highlighted the awful situation the people of Rossport faced when Shell came to town. Having been at the Sligo screening of The Pipe at The Model I can assure you that this is an event you will be glad you attended.
2. Liquid Therapy
Surfing is an incredible therapy for young people. Surfing is one sport that engages your five senses and this makes surfing particularly engaging for young people with mental, emotional or behavioural disabilities. Personally, I have seen the incredible changes surfing and bodyboarding can bring about in young people of all descriptions to help them reach their full potential. And this is what the award-winning not-for-profit Liquid Therapy is all about. I can personally vouch for them and I am sure everyone who comes to hear Tom from Liquid Therapy speak will take something away from the event.
3. Peter Conroy
Peter Conroy is Mr Safety. A trained paramedic and firefighter based in Dublin, Peter is a guiding light behind the Irish Tow Surf Rescue club. Whenever a heavy session goes down, Peter is usually there on his jetski watching out for his buddies. He also swaps the ski for a surfboard and slides into the craziest wave of the day. If you want to be safer in the surf, listen to Pete.
4. Fergal Smith, Sophie Hellyer & Matt Smith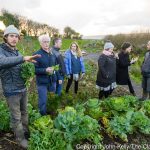 If you want to know safety, talk to Peter Conroy. If you want to know how to save the world, you better talk to Ferg, Sophie and Matt. From early beginnings at the Moy Hill Community garden, these three intrepid young people now are spearheading a movement. Whether giving workshops on growing, cooking or building or planting trees and next season's crops, these guys are putting down firm foundations for a better world. Come, listen and learn.
5. Edits Comp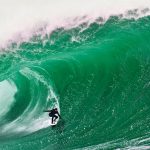 The annual Irish edits competition is undoubtedly a Shore Shots highlight. Too often a filmer's new clip is posted online, watched through a small phone screen or on the laptop at low quality and promptly forgotten about the next day. But no longer – the Shore Shots Irish edits competition is bringing surf edits back to where they belong: the cinema screen. You can hoot and holler and gasp along with the rest of the audience to every drop, barrel and wipeout. This is how edits are meant to be viewed and The Model Cinema promises to be the perfect location. But there can be only one winner… who could it be?