We first launched Go Strandhill and its website back on Friday 13th July 2012 in Shells cafe at the Strandhill beachfront. The idea behind the website was to drive tourists to the village and showcase what we have on offer here. We launched with a promo video shot in many of the local businesses and those who came along to the event got a first glimpse of the video and months of work spent building content for the site. For us the project was filled with pride for where we live and excitement for what the future held
Fast forward to 2018 and the website now gets over 75,000 hits per year driving traffic to local hotels, activity providers and acting as a platform for the village to put its best foot forward. The website is not about one business, the beachfront or one activity. We believed when we launched, and still do, that a rising tide lifts all boats. Any visitor looking to spend a weekend away or a fortnight's holiday time has a huge variety of choices in Ireland, or abroad.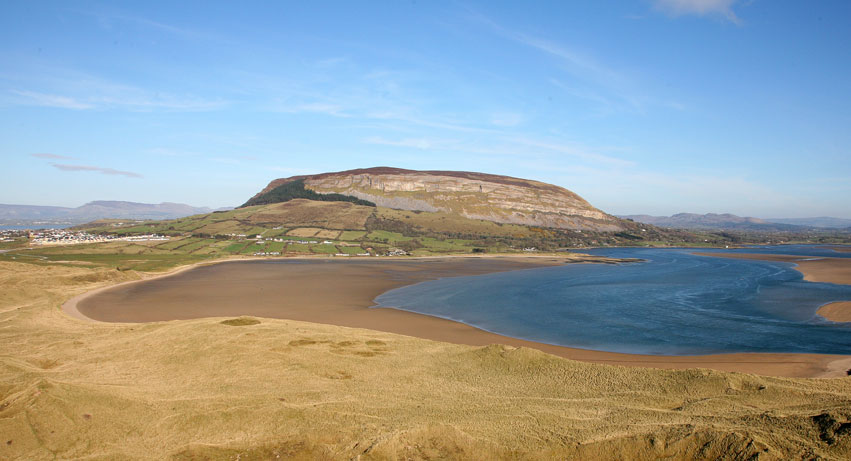 The website was created to ensure we could stand alongside the other online options and if we manage to win the business and attract the customer, the various local businesses could then work to get them in the door
Keeping it social too
On top of this we have worked incredibly hard over the past six years to build a credible social media following on all channels. Our team post every day, all year round and try the very best to be topical, timely and measured in our posts. Our Facebook page for example has just under 10k fans and most posts garner very high interaction rates by any brand's standards. We use visual imagery to help portray the village as best in class and mix these with targeted adverts and offers from local businesses. This is a carefully thought out strategy and one we feel works very well.
We also push for our social media to reflect a 12 month season, as opposed to just the summer months. We want people to visit here in the shoulder and off season and see Strandhill from a different perspective. A cold frosty morning can be just as beautiful as a warm sunny morning here, just, eh, slightly different. Through the website and via social media we answer on average 23 queries a week on places to stay, eat, drink or when to travel. That's over 6,500 queries to date we've answered!
Have your say
Since 2012 the village has changed dramatically. We can't take all the credit for this but would like to think we've played a small part in helping our small corner of paradise to progress. With the help of the 'Town & Village Renewal Scheme' we are now planning to rebuild GoStrandhill.com for 2018 and the future. We're aiming to build a brand new site that's more mobile friendly, best in class and more inclusive for the community.
Before we start, we would really like to get your input on any ideas, big or small. Please send us a message with any thoughts you may have on what the redesign could improve on or include.
Alongside the new site, we're planning to shoot four new promotional videos as part of a new summer campaign which will be aimed at the Irish marketplace – more on that project very soon!